Description:
Amazing curly lashes with this Electric Eyelash Curler! Manual eyelash curling can cause eyelashes to become brittle over time or even break. Uses gentle heat to give long-lasting curly lashes for brighter eyes!

Main Features:
USB rechargeable

Gently heats to perm lashes

Long lasting hold

Small and compact for your handbag
Specification:
Product Weight
30 g
Package Component
1 x Electric Eyelash Curler


1 x USB Cable



Customer Reviews
Write a Review
Ask a Question
Heated eyelash curler
This was my first experience with a heated eyelash curler. I had only used the regular ones in the past. This one works so much better than the typical ones. The batteries are easy to install. The instructions are straight forward and user friendly. This curler made my eyelashes instantly longer and the results lasted all day. I never had my lashes stay curled all day with a regular eyelash curler or with curling mascara. The batteries tend to run out quickly if you leave the batteries in the machine when it isn't in use. I took the advice of other shoppers and took out the batteries when I wasn't using it. Other than that, I really like this eyelash curler.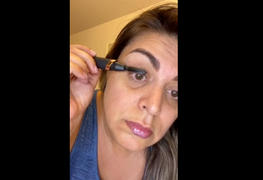 One of the best purchases of the year!
At first, I was between positive and negative. But after couple times of practicing, I realized that this eyelash curler actually curls my straight eyelashes beautifully. I curl my eyelashes with a manual curler (because my lashes are too straight), apply mascara, and then curl again with this heated eyelash curler to lengthen and enhance eyelashes. It's been a month since my first use and I am satisfied with this purchase!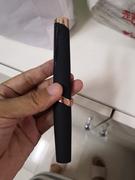 AMAZING!!!
I LOVE this eyelash curler! I was looking for something that didn't pinch my lashes because I have a problem with them falling out. This is the holy grail! I let it warm up while I put on makeup, then push my eyelashes up and hold for about 10 seconds a couple of times. Put on mascara, do one more pass with the wand, and my eyelashes look great all day!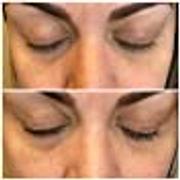 This actually does work, contrary to those who say it doesn't.
I believe anyone who says this doesn't work isn't using it properly. I let mine heat up for a minute or two, and slowly push it up my eyelash line. I pass over areas of my eyelash line a few times, if necessary. It is so much better than the eye and cheek pinching eye lash curlers I've used before. Replace the battery when needed. Use caution if it's too hot. If your eyes are sensitive to the heat, turn it off and let it cool a little before using it, or use it very gently on your lashes until you are able to tolerate it better. This is one of my favorite beauty purchases this year! Love it!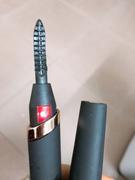 Works as advertised!
good quality
THE BEST
it's a good product.
Great product for a great price.
Just right, works great, got here fast, exactly what I wanted.
As advertised __
Good product
Five Stars
Just what I was looking for!
Great product for a great price.
Just right, works great, got here fast, exactly what I wanted.
As advertised __
Good product