12 X 50 Monocular Telescope with Laser Light and Flashlight
Main Features:
Monoculars with 12X magnification and 50mm objective lens
Comes with BAK4 prism and FMC lens; light transmittance reaches up to 99.5%, delivers more light to the view, and reduces chromatic aberration and ghost images
Single hand adjustable eye piece and focus wheel
Comes with a built-in infrared laser light and LED flashlight
Specification:
| | |
| --- | --- |
| Product Size | 150x85x50cm / 59x33.4x19.6in |
| Product Weight | 11.99oz / 340g |
| Package Component | 1 x Telescope |
Customer Reviews
Write a Review
Ask a Question
Monocular telescope
Monocular telescope This is great for somebody that likes to take a lot of pictures with their cell phones and wants to have a crystal clear up close picture this is well worth the money excellent nice vision so you can take clear pictures at night and a super lightweight I like that attaches to my cell phone and also has a tripod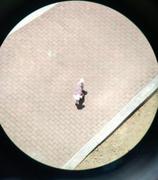 Magnificent monocular
This magnificent monocular is of very good quality and at a good price. Includes a small tripod and adapters to connect a smartphone. It is very easy to focus and they have very good clarity. Also includes a cleaning cloth, a hand strap, the user manual, a carrying case and a lens case. Perfect for travel, camping, concerts and outdoor activities.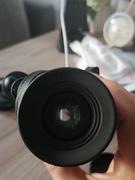 Very nice! Takes some adjusting.
Awesome little scope for your phone, I was looking for something to try to look at the moon with, with my 4 year old. This is so great, you have to play around with the lens and adjust it some and have it positioned correctly on your phone! Hold it still and it shows awesome close up shots. I took one of my pup from my bathroom into my bedroom and I have a big room. This showed her up close and clear. Easy to attach phone to stand and clip screws onto your phone lens.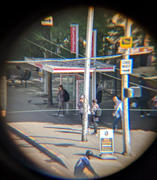 In love with it
It is indicated 12x50 (9x42!) In reality the magnification seems to be equivalent to 9x (not 12x) AND the lens is not 50mm but 42mm.
Perfect
Excellent and quality product. Good buy highly recommended. thank you seller
So pretty!
I enjoy a lot having it
Lovely gift
He sent a few pictures he took using this telescope. The quality was unbelievable.
Works Well!
Possible to see very far
I loved it
It is usual toy with 40mm objectivity instead of 50mm in the description. Laser is not adjustable. Description has only china the language.
Very good quality
It arrived in 20 days the product in good condition, excellent and beneficial.
I want even more
arrived on time, tested and approved. It cost
Nice gift product!
It's a cool gift for someone who loves to travel. I gifted this to my brother. He called up to say Thankyou and he told he loved it.
Take amazing pics with this using your phone
I absolutely love using this. I got it because it said you could use your smartphone to see up close what you seen on the telescope. I'm here to tell you that it does and beautifully. It also has amazing night vision. This telescope can be zoomed in and out easily. It is made solid and sturdy. Great value for the money