Description:
Throwing a nighttime theme party? Decorate your party accessories and supplies with this super cool Glow in the Dark Tape! Just place it under light for half an hour and it'll stay luminous in a neon green color up to 5 hours in the dark. Get ready to have a blast!
Main Features: 
Glows in dark for 5 hrs after 30 min of exposure to bright light
Made from PET and Luminous Powder, durable and reusable
Very strong adhesive, does not fall off easily
Easy to apply, peel and stick, does not damage wall
Works well in cold and hot temperatures
Anti-scratch, anti-corrosion, safe, eco-friendly, long-lasting (up to 6 yrs)
Highlights steps and stairs in a dark environment for safety
Decorates your home, banner, table, floor and wall for games and party
Suitable for home, office, traveling, Halloween, kids' parties, stage performances, special occasions, nighttime activities and sports
How to Use:
Clean and dry the surface where you want to stick tape
Stick tape onto surface and press down
Caution: Keep away from open flame
Specification:
Product Size

13mm


Width: 13mm/0.51inch, Length: 10m/32.8ft


20mm




Width: 20mm/0.79inch

, Length: 6m/19.68ft

Product Weight
63g/2.22oz
Package Component
1 x Glow in the Dark Tape
Product Color
Neon Green
Customer Reviews
Write a Review
Ask a Question
Don't hesitate. This is the stuff you want!
A Little goes a long way. I usually cut about an inch off the roll. I then cut that inch in half lengthwise, so I have to thin strips. I put those on either side of the home button on my iPhone to help me locate the phone in the dark. Instantly I know which way is up and where the home button is! I did a similar thing with my iPad Pro...on its protective case...because you can't tell which way is up as it looks the same on all sides. I use a UV flashlight to "charge" the glow tape, before going to sleep. Great price, great glow. A little goes a long way! Will keep glowing with very little Incandescent illumination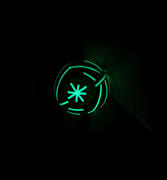 Very bright, luminous glow.
I liked the glow in the dark tape very much, & used it everywhere. It came in handy during a recent power outage. I was able to locate my flashlight in the dark, & see the numbers on my front door. It was very bright & visible after exposure to light. I used the tape to mark multiple items. Tape adherence was fair. It would not stick to very small objects I wanted to label. The edges off the tape didn't adhere to the product, & had to be held in place with some scotch tape. I am on my 2nd order of this tape. I've now marked my garage door opener, the banister alongside my outdoor steps, & thin strips all along my dogs' collars & ID tags. I also brought the tape with me when I baby sat a relative's sick child, to mark her thermometer & other items I needed in the dark. I love this tape.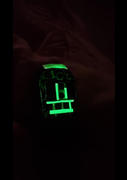 Very cute
I have ordered another set for a birthday gift.
Love them
useful and easy to use
Adorable. They work great
Adorable. They work great!
Very Pretty
These work and are very pretty.
Amazing
The product is amazing and the seller was wonderful. I give these 100% and will indeed buy more.
it works!!!!!
This product is so simple to use and it just does the job.
simple and effective
This worked exactly as I needed it to, works pretty well.
simple and effective
This worked exactly as I needed it to, works pretty well.
Very cute
I have ordered another set for a birthday gift.
Very cute
I have ordered another set for a birthday gift.