Multifunctional Hair Dryer Rack
Description:
This Multifunctional Hair Dryer Rack requires no nails or glue! Just stick to your wall in 2 easy steps! Two handy compartments for products and winding wire storage to keep it neat and tidy! Simplistic Nordic design to match with your interior.

Main Features:
No nails wall attachment

Fits all standard model hair dryers

Circle attachment for tidy wire storage

Simple Nordic Design

Specification:
Product Size

25 x 12 x 10 cm

Product Weight

270 g


Package Component

1 x Multifunctional Hair Dryer Rack
1 x Wall sticker
Customer Reviews
Write a Review
Ask a Question
Be Installated very easy and simple
I wrote for my wife. So her comment was: "I like it! How can I get along without it ?!" I put it behind the glass door of the bathroom. Keep it close to the socket. Installation is very easy and simple. This work is very solid. I trust its work. There are no wires everywhere on the countertop. Use all her hair tools quickly and easily. Happy wife-happy life.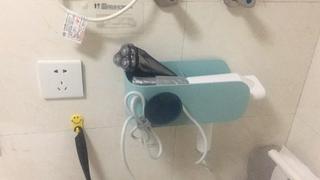 The hair dryer rack is very Convenient!
I bought this product to categorize hair tools when not in use, and it works well. I can mount it on a wall, this product doesn't need a drill at all to break my beautiful wall. For my bathroom, the hair dryer, curling irons and brushes, hair clips and combs are well placed.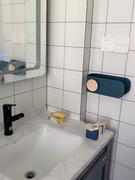 Adorable
They came perfectly packaged
Amazing
The product is amazing and the seller was wonderful. I give these 100% and will indeed buy more.
Awesome
These are really cool
Nice product
This product does everything that it is supposed to do.
It works great.
This is one of those items that is well designed, well made, and just works. Buy several at once . Well worth the money on these.
Awesome
These are really cool
it works!!!!!
This product is so simple to use and it just does the job.
Quality product
These are a very nice product.
Quality product
These are a very nice product.
Awesome
These are really cool