We love our backyards! As the temperature rises, we want to spend as much time as possible soaking up the rays and enjoying the warm evening outdoors. But the hot weather can come at a price, BUGS! You've finally got that sunkissed glow, but it's coupled with some red, sore mosquito bites too! We've all been there! Here are some genius bug repellant gadgets to solve that problem for you once and for all.

1. Solar-Powered Mosquito Killer LED Lamp

This powerful Solar-Powered Mosquito Killer LED Lamp will be sure to seriously upgrade your Spring and Summer backyard experience! Just like a hand-held bug zapper, the UV light attracts any mosquitos that are in your vicinity. These bugs are instantly zapped away by the high voltage grid. What's great about these is you can also change them to a "white" bulb mode setting when there aren't so many pests flying around!




2. Mosquito Killer Lamp

As well as protecting yourself outdoors, it's also vital to protect yourself indoors! Have you ever gone to sleep and just as you're about to doze off, you hear the dreaded high pitched whizz pass your ear? Just one mosquito can mean a whole night's sleep ruined! This Mosquito lamp will sit nicely on the bedside table and is essential for surviving the night. No more of this...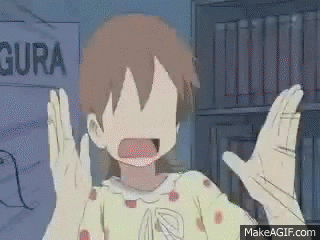 3. Solar-Powered Pest Repeller 

So Mosquitos aren't the only things to watch out for this time of year. You've carefully planted your seeds, new flower beds, fruit and veg and all those hours you've invested are too precious for some pests to destroy! This Solar-Powered Pest Repeller stake produces a strong sonic tone underground to ward away moles, gophers, voles, badgers, mice, and snakes. No toxins or electricity necessary!

4. Automatic Bug Trapper Killer

Fruit flies are extra annoying in the Summer! Trap and kill these pesky bugs by just leaving this outside or in the home! Set a sweet trap for those annoying flies and insects, watch as they gravitate towards the bate, and then let the bug trapper work it's magic! The clever design slowly rotates catching anything that is in the way! You can then choose how to dispose of all those bugs!




5. Mosquito Repellent Bracelets

Keep them away from you and the children! These Mosquito Repellent Bracelets are perfect for the whole family! They have no chemicals, no toxins, no liquid or cream and are incredibly easy to use. They come with an adjustable strap so they can fit all wrist sizes. Don't let the bloodsuckers ruin your vacation, evenings in the garden or important sports match! Remember to pack them for your next get away!




Avoid letting bugs, mosquitos, and pests ruin the warmer weather for you and your family. Kit yourself out with these incredible Pest and Bug Repellent Gadgets today!